The web has become an integral part of our day-to-day activities. We use it to find information, interact with people, and share content. As a result, web hosting is becoming more important than ever before. But what does web hosting have to do with your brand or business? It's simple: web hosting services can help protect your brand by providing a reliable web space for your site, ensuring that you are always available to customers when they need you the most!
What is Professional Web Hosting?
Every website needs somewhere to call home, and that is where web hosting services come in. This is done through web servers where web pages are stored and sent out as requested by users all over the world. A web server acts much like your personal computer or laptop – it's constantly connected to the Internet 24/365 so that people can find you no matter where or what time they are searching. If your web hosting services are not reliable, however, your web pages may be offline when customers need them the most. It is because of this that having a professional team handle your web hosting is extremely important to the well-being of your site.
A good web hosting provider will continue to improve its offerings through speed and reliability, and it is important for you to make sure that yours is doing the same if it's going to protect your web presence or business online! The last thing you want is for your potential customers to come across an offline web page when they are searching for your brand or product online, so having someone you can trust handling these services is extremely important.
What Does Professional Web Hosting Consist Of?
At the end of the day you wouldn't leave your business in the hands of staff members that take too long to help customers, leave the doors unlocked overnight, and don't keep track of sales, so why would you let that happen to your website? Professional web hosting services help to protect your site with…
A Deeper Look at Some of These Services
It doesn't take much of an investment to receive these services and the benefits are well worth it in the end. For example when you trust our team at Voyager Marketing to handle your hosting you can trust that you are receiving:
When it comes to formating your site for SEO (search optimization), Google and other search engines factor site speed into their ranking algorithms. And speed and security are two factors that continue to grow in importance when it comes to establishing your website's authority. Oftentimes slower sites are penalized in search results while faster sites are rewarded. When you utilize our hosting services you have access to our high-performance servers that help to put you light years ahead of your competition.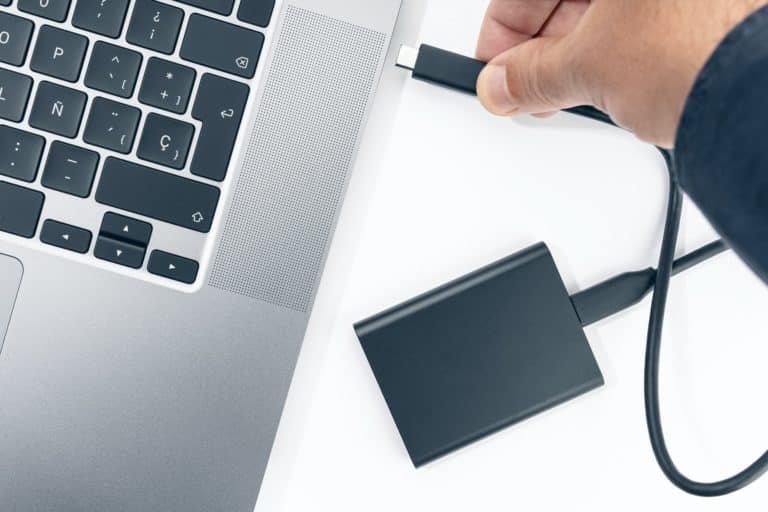 A unique part of our hosting services is that we include daily website backups to ensure that if anything were to go wrong, there is a fallback in place and your site will be restored fully and most importantly quickly.
Each business has unique needs, however, one thing that is always important is performance. We make sure to provide our clients will a clear view of how we care for their websites along with the data that is needed in order for them to make an informed decision about enhancing their digital presence.
And this is only the surface of what professional web hosting services encompass!
The Benefits of Professional Web Hosting Services
As we mentioned before, hosting services help keep your site safe and can also help improve your ranking on search engines. But there are many other benefits that come along with these services as well. For example, web hosting services can help you:
Help with Conversion and Lead Generation
Hosting services will help with lead generation and conversions because web hosting companies can help you track and monitor your site's performance as well as give recommendations on where to focus future efforts.
Unlimited Web Space and Bandwidth
Web hosting services will provide unlimited web space and bandwidth which allows you to focus on running your business with peace of mind, knowing that our team is helping protect your web presence.
Hosting companies will provide 24/365 support so that your website is up and running at all times. This means web hosting services are always available for questions, concerns, or technical issues you might have with regard to your website.
Professional web hosting services can help increase web traffic and search engine rankings. This helps give your business the edge it needs to compete in a crowded marketplace.
Expand Reach and Visibility
Professional hosting services can help expand your reach and visibility by improving the speed of your website, which in turn will improve search engine rankings. This means web hosting companies will be able to offer you their expertise so that businesses like yours can gain a significant competitive advantage over others out there who may not have access to these beneficial web hosting services.
Web hosting services can improve site speed which in turn improves your search engine rankings. This is because web hosting companies will provide fast servers and monitoring tools so that businesses like yours are not only protected but receive the best possible web presence they need to compete in today's marketplace.
Increase Search Engine Rankings
Hosting companies can help websites to increase their rankings in search engines like Google which means web hosting services are an integral part of your business's digital presence.
Protect Web Authenticity and Security
Web hosting companies can help websites protect their web authenticity and security which are both are necessary to compete in today's market. Not having hosting services leaves your business vulnerable to cyber attacks, malware, spammers as well as downtimes that could affect your ability to communicate with customers or even worse disrupt the flow of revenue into your business.
Let us Help with Our Hosting Services
At the end of the day, web hosting is an important decision that requires careful consideration. Our team at Voyager Marketing would love to discuss your current hosting situation or answer any questions you might have about web hosting. Contact us today for more information about how we can help!